Brief Bio
Dr. Adrian Camilleri is an Associate Professor of Marketing at the University of Technology Sydney Business School. He holds a bachelor's degree in psychology, a Master's degree in organisational psychology, and a PhD in cognitive psychology, all from the University of New South Wales in Sydney. He completed postdoctoral training in marketing and management at Duke University. He uses experimental and survey research methods to understand, explain, and predict the cognitive processes underlying judgment and decision-making, and the application of this knowledge to environmental, financial, managerial, and consumption contexts. His interdisciplinary research has been published in a broad range of top academic journals in the fields of psychology, marketing, economics, and management.
Expanded Bio
Adrian Ryan Camilleri was born on a typically cold day in Toronto, Canada but grew up in the western suburbs of Sydney, Australia. He spent eight years at the football-fanatic Patrician Brothers' College, where he learned all one needs to know about what happens when you crowd together more than a thousand male adolescents into one place.
Adrian was saved from the experience by a beautiful and intelligent woman whom, 10 years later, he married in the summer of 2013. Together they have swum in the Great Barrier Reef, descended into the heart of the Great Pyramid of Giza, played tennis in the Arthur Ashe Stadium, ambled through Hobbiton, climbed Uluru, wandered through Petra, beheld Niagara Falls, puzzled over Stonehenge, marveled at Chichen Itza, hiked the Inca Trail, watched the sunrise over Angkor Wat, shared a kiss beneath the Eiffel Tower, and brought two wonderful daughters into the world.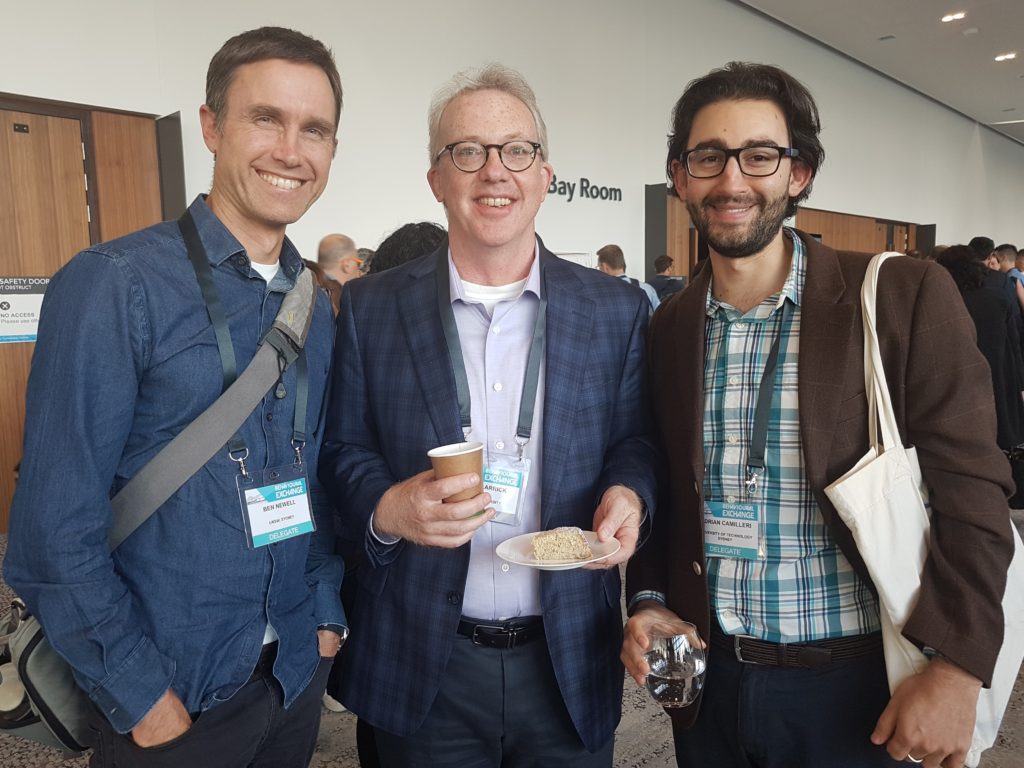 Adrian completed his PhD under the supervision of Ben Newell in 2011 from the UNSW School of Psychology at the University of New South Wales (UNSW) in Sydney, Australia. His PhD examined the psychological mechanisms underlying experience-based choices. While at UNSW, he was also trained in industrial/organisational psychology and had the opportunity to intern at numerous organisations.
Between late-2011 and mid-2014, Adrian worked as a postdoctoral researcher at the Center for Research on Environmental Decisions' (CRED) arm at the Duke University Fuqua School of Business, under the supervision of Rick Larrick. During this time he learned how to apply his knowledge of human judgment and decision-making to the fields of marketing and management.
Between mid-2014 and 2017, Adrian lived in Melbourne Australia and worked as a lecturer of marketing at RMIT University's School of Economics, Finance, and Marketing. Beyond conducting research and preaching to his colleagues about the power of experiments, he taught marketing research.
In 2018, Adrian moved back to Sydney and started work as a senior lecturer of marketing at the University of Technology Sydney's (UTS) Marketing Discipline Group. He teaches consumer behaviour and choice architecture. He is the current director of the UTS Behavioural Lab, which brings together behavioural scientists from across the UTS Business School. In 2022, Adrian was promoted to associate professor of marketing.
Adrian enjoys listening to science podcasts, reading fantasy novels, opening with the Queen's pawn, solving escape rooms, cheering for Arsenal FC, hitting backhand winners down the line, and chasing wonders of the world.
Curriculum Vitae
You can access Dr. Camilleri's full CV here.